3-D ceramic art masterpieces.
Katharine Morling is an award-winning artist working in the medium of ceramics.
Intricate, lively details.
In such precision.
Working with clay can be very relaxing and therapeutic. What a great way to unwind after a long work day, flex my creative muscles, and create own unique work of art! Wish I live in London. Hey, maybe she will come here one day?  Gonna check out local classes this fall.  I am fearless living in my life–as squirrels I see all year round running across the telephone wire that's about 30 feet or so above the ground (they always get across and onto the telephone pole, no sweat.)  After all, my mantra is "there's nothing to lose but everything to gain."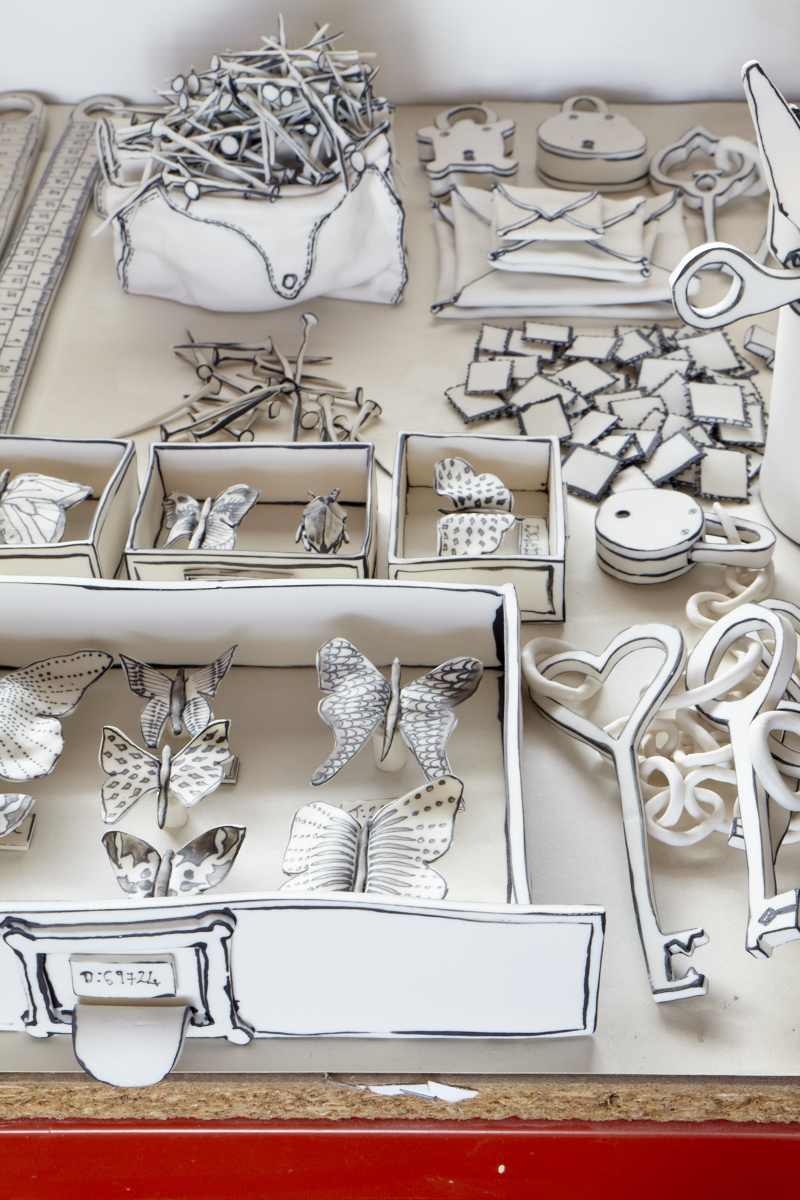 Happy crafting and keep those creative juices running!
ღ¸.•*""*•.¸¸ "
ღ(✿◠‿◠)˙•٠•●ღ
ƸӜƷ•.¸¸.• ƸӜƷ
(still doesn't do MySpace, Twitter, StumbleUpon, DiggIt…but caved into Facebook, a smartphone, and a little bit of